Seltzertopia - The Extraordinary Story of an Ordinary Drink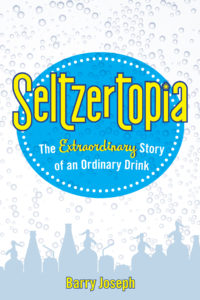 CJHS and Jewish BookFair welcome author Barry Joseph who will speak on the history of the seltzer business. Mr. Joseph who says he accidentally became the "world's expert on soda", investigates the Jewish roots of this popular drink.  A special soda tasting sponsored by Harvey & Ed's will accompany this presentation!
Date Sunday, June 2, 2019
LocationThe Historical Collection, 1175 College Ave.
Time2:00 PM