Prohibition Blues: Social Trends and Cultural Crazes in American Popular Song in the 1920s
NOTE:  This program has been postponed due to the COVID virus and will be rescheduled to a later date.  Please check back for updates.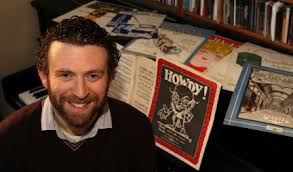 The Music of Prohibition – A First Sunday Program
Daniel Goldmark, Professor of Popular Music and Director of the Center for Popular Music Studies at Case Western Reserve University will speak about the music of the Prohibition period – from Yiddish songs protesting the new law to Tin Pan Alley. Join us for this fun musical program!
Date Sunday, April 5, 2020
LocationThe Historical Collection, 1175 College Ave.
Time 2:00 pm (exhibit opens at 1:00 pm)