"Where Harry Met Sally" – The Jewish Deli in Pop Culture
CJHS & Jewish Bookfair Present:
Two Special Programs about Jewish Delicatessens
Sunday, October 27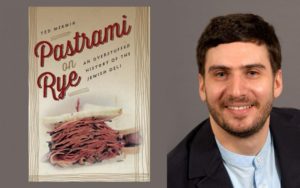 Where Harry Met Sally
Ted Merwin, the author of "Pastrami on Rye: An Overstuffed History of the Jewish Deli", will present an entertaining, interactive program about the heyday of the deli, the changing representation of Jewish-American delis in music, film and television and the evolution of delis today. Ted has published numerous articles and given more than a hundred public lectures on Jewish-American food and culture.
Please join us for this special presentation and a one-night only Pop-Up Kosher Deli Buffet Dinner presented by Harvey & Ed's. Deli Buffet Dinner begins at 5:30 followed by the program at 7:00 pm.
| | |
| --- | --- |
| |   Dinner with the program – $36 |
| |   Program only – $18. |
Tickets to the Kosher Deli Buffet Dinner along with the evening program must be purchased in advance. Tickets for the program only may be purchased in advance or at the door.
The Kids Great Sandwich Meet
Kids will be given a brief history of the Jewish Deli and will "pile it on" to create their own deli sandwich. Sandwiches will judged by the Harvey & Ed's chef team with an award given for the best creations.  This event is geared for children in grades 4 to 8.
  There is a $5 fee for the kids' program.  Reservations must be made in advance.
For program tickets or reservations, please call 614-238-6977 or email history@tcjf.org
Title Sponsor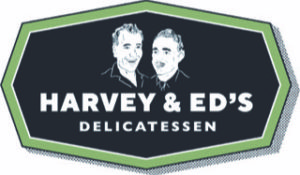 Date Sunday, October 27
LocationJewish Center, 1125 College Ave
Time3:00-Kids Sandwich Meet, 5:30-Dinner Buffet, 7:00-Program