When Women Wore Hats: Jewish Women's Organizations in Columbus
Opened May 23! Celebrate Columbus Jewish women, the organizations they founded and the good that they have done.  When Women Wore Hats explores the many women's organizations that have existed locally.
The exhibit will be on view at the Historical Collection until November 30, 2017. There will also be a few First Sunday discussions focused on Jewish Women's Organizations and religious headcoverings.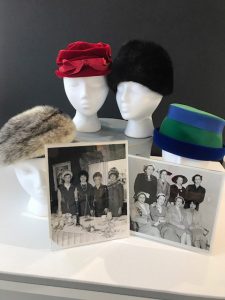 Date May 23, 2017 - Nov 30, 2017
LocationCJHS Historical Collection , 1175 College Ave
Time