CJHS & Jewish Bookfair Present
Two SUPER Programs on Superheroes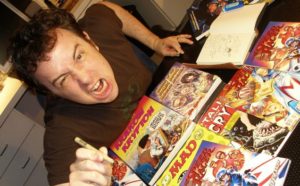 Program 1
Arie Kaplan is coming to Columbus! 
Author of the award-winning book From Krakow to Krypton: Jews and Comic Books , writer, cartoonist, screenwriter and comedian, Arie pays homage to the Jewish comic book writers who inspired him and who led the way in the development of the Superhero. Arie has had a career writing for Mad Magazine, The Simpsons and developing Superman Stories, LEGO inspired books for young readers, Little Golden Books, video games and a variety of pop-culture projects. 
This program presented in cooperation with Jewish Bookfair.
For the adults: 
Arie will speak at 7:00 pm in the JCC. October 21, 2018
Location: JCC 1125 College Ave, Cols OH
Tickets are $18. Available only through the Columbus Jewish Historical Society. Checks payable to CJHS, 1175 College Ave, Columbus Ohio. Pay online via our website ColumbusJewishHistory.org or on our facebook page. For further info call 614.238.6977.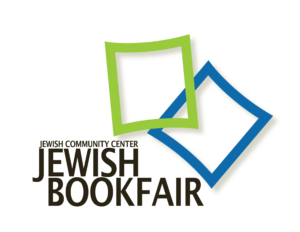 Program 2
Create Your Own Superhero
Arie Kaplan presents a SPECIAL workshop for kids grades 4-8 on Sunday afternoon. Learn how comic book and video writers develop a superhero. Then use this information to create YOUR OWN SUPERHERO!  This is a unique opportunity to meet a comic developer and learn his methods. 
This is a FREE program thanks to the sponsorship of The Wasserstrom Family! 
Program is at 3:00 PM on October 21, 2018.
Location: JCC 1125 College Ave, Cols OH
Date Sunday, October 21st, 2018
LocationJewish Community Center 1125 College Ave, Columbus, Ohio
Time3:00 PM (kids only), 7:00 PM ($18)