From Truth to Imagination: An Historical Journey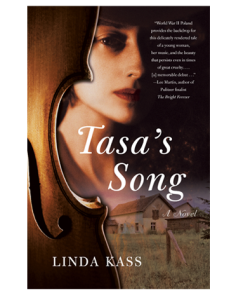 The Columbus Jewish Historical Society (CJHS) will welcome Linda Kass as she discusses the transformation of her mother's personal story into a work of fiction. 
She will be accompanied by young musicians from Suzuki Music Columbus who will play selections pertinent to the various stages in Tasa's life. This program will benefit the CJHS. 

For more information and to purchase tickets, CLICK HERE.

Date October 13th, 2016
LocationRoth-Resler Theater at the Jewish Center of Columbus
Time7:00pm to 8:30pm