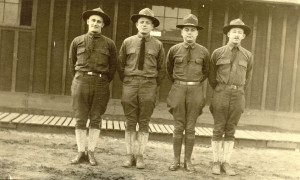 In 2018, CJHS will recall the service of central Ohio Jewish WWI veterans with an exhibit "Letters Home: Central Ohio Jews in WWI."
We are putting out a call for any photos or memorabilia and especially LETTERS related to this service. Please contact our office if you can help.
Click Here to Contact the Office
or call 614-238-6977
Date 2018
LocationHistorical Collection, 1175 College Avenue.
Time