April 26 (Mon) Discovering Ohio's Jewish Communities
Lecture by Lee Shai Weissbach, University of Louisville. This presentation seeks to explore Jewish migration patterns in the State of Ohio by tracing Ohio's "Jewish geography" over the last two centuries. It will describe the creation and the demographic history of Jewish communities both in major Ohio cities such as Cincinnati, Cleveland, and, of course, Columbus, and also in a significant number of smaller cities and towns. Among the topics explored will be who founded Ohio's various Jewish centers, when and how they grew, and their fate in more recent decades.

Those who hear this talk will come to understand not only when and where Ohio's Jewish communities developed over time, but also how we know what we know about the population history of Ohio Jewry and how the history of Ohio's Jewish geography fits into the patterns of Jewish dispersal across America more generally.
This program is sponsored by
The Ohio State University
Melton Center for Jewish Studies.


Click here to read Professor Weissbach's biography.
---
May 5 (Wed) Sewn Together: American Jews and the Garment Industry
Presented by Gabriel Goldstein, associate director for exhibitions and programs at Yeshiva University, "Sewn Together" will discuss the Jewish connection to the American garment and fashion industry. Goldstein was the curator of "A Perfect Fit: The Garment Industry and American Jewry, 1860-1960."
This program is coming to Legacy 2010 through a partnership with The Ohio State University Historic Costume and Textiles Collection and the Columbus chapter of Fashion Group International.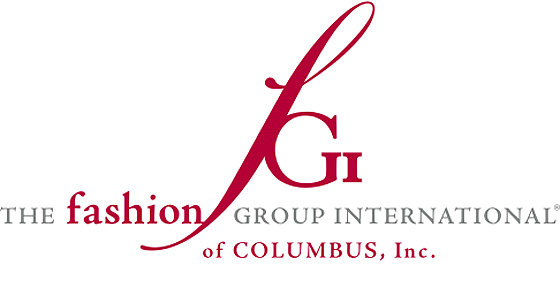 Click here to read more about Mr. Goldstein.
---
May 9 (Sun) "The Immigrant"
Play with Talk Back panel
The Gallery Players production of "The Immigrant" tells the story of Haskell Harelik who came to Texas on the Galveston Plan in 1909. Immediately following the play, CJHS will sponsor a Talk Back with Prof. Matt Silver, visiting Professor of Jewish History at the Melton Center for Jewish Studies at The Ohio State University, who will explain the background and significance of the Galveston Plan.
---
May 11 (Tue) Food, Glorious Food, a concert

Food Glorious Food
A Delicious Evening of Song and Sustenance
Featuring a Delectable Deli Dinner and
Morsels of Marvelous Melodious Music performed by
Columbus' Cantors, Choirs, and Crooners

Celebrating Legacy 2010:
From the Mountains to the Prairies—350 Years of Kosher and Jewish Life in America,
170 Years of Jewish Life in Central Ohio, 1840-2010

A Gluttonous Glorification of the Columbus Jewish Historical Society

An old time, kosher deli dinner will precede the concert!

Tuesday, May 11, 2010
Dinner: 6 pm
Concert: 7:30 pm
Leo Yassenoff Jewish Community Center
1125 College Ave
Columbus, Ohio 43209

Organized by Cantor Jack Chomsky and Linda Kalette Schottenstein.


---
May 16 (Sun) "The Immigrant"
Play, with Talk Back panel

Prior to the play a brunch will be hosted at the JCC by Hadassah and the Women of Tifereth Israel. Brunch starts at 1:00PM.

In conjunction with the Gallery Players performance of "The Immigrant," CJHS will sponsor a Talk Back immediately following the play. Helena Schlam, the dramaturg for the production, will serve as the moderator of a panel made up of the cast and director, Lillian Strouss.
---
May 23 (Sun) 5:30 PM "Frisco Kid" Dinner and a movie 7:00- 9:15PM
Movie with introduction by Matt Goldish
"Frisco Kid" is a Jewish immigrant tale, a road movie, and a buddy picture all in one. Avram (Gene Wilder), a Polish rabbi, comes to America to assume his post at a San Francisco congregation but finds there is no train to take him there. As he makes the cross-country trek he is aided by the outlaw Tommy (Harrison Ford), with whom he shares wild adventures. We will discuss the film, the immigrant experience, and the realities of American Jewish life in the nineteenth century.
This film comes to Legacy 2010 with the help of Columbus Jewish Film Festival.
Click here to learn more about Matt Goldish.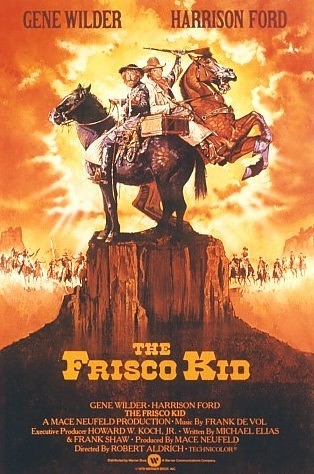 ---
May 26 (Wed) 7:00 PM "History of the Bagel in Columbus"

Lecture: Dr. Michael Meckler, president, Columbus Jewish Historical Society
Bagels are seemingly everywhere nowadays, from grocery stores to fast-food restaurants to school cafeterias. But not much more than a generation ago, bagels were an ethnic specialty available only at Jewish bakeries. Learn about this Jewish contribution to American cuisine, with particular attention to the bagel's history here in Columbus.
Journalist and historian Michael Meckler, a permanent fellow in the Center for Epigraphical and Palaeographical Studies at Ohio State University, is president of the Columbus Jewish Historical Society.
Click here to see Dr. Meckler's bio page at the Ohio State University.
---