New Exhibit in the CJHS Historical Collection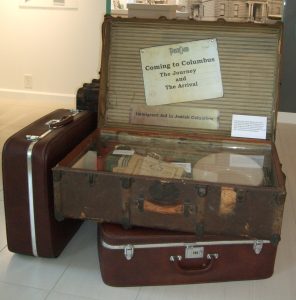 Coming to Columbus: The Journey & the Arrival
Our new exhibit in the CJHS Historical Collection is open.
Jewish immigration to Columbus began in 1838. There have been five distinct waves of foreign immigration between 1838 and 2000. How long did the immigrants journey take? What services awaited those who arrived in Columbus?
Join us to see how Jewish Columbus responded to Jewish immigration.
Esther C. Melton Building, 1175 College Avenue
10am to 3:30pm Monday thru Friday & 1st Sunday, monthly 1pm to 4pm