Kroger Community Rewards and Seder Shopping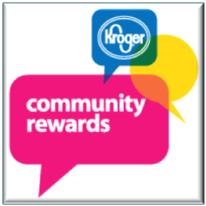 April is nearly here, and for the Kroger Community Rewards program April means re-enroll! No matter when you enrolled you will need to re-enroll by April 1st or later to keep the Columbus Jewish Historical Society as your awards recipient and what better timing than with your Passover Seder purchases coming up!
The Kroger Community Rewards program works with your Kroger Plus Card.  Whenever you shop at Kroger, a percentage of your purchase amount will be contributed to CJHS's efforts to preserve the history of the Jewish communities of central Ohio. If you have already selected the Columbus Jewish Historical Society as your Kroger Community Rewards recipient, remember…all participants must re-enroll each year in April to continue earning rewards for their chosen organization. Note that this program does not interfere with Kroger's fuel rewards program. To learn more about the Kroger Community Rewards program or to enroll or re-enroll, Click Here.
 Regrettably, Kroger does not permit splitting your Community Rewards between multiple charities.              
If you have any questions, please call our offices at 614-238-6977 or call Kroger at 1-800-837-4483 and someone will be happy to walk you through the process.