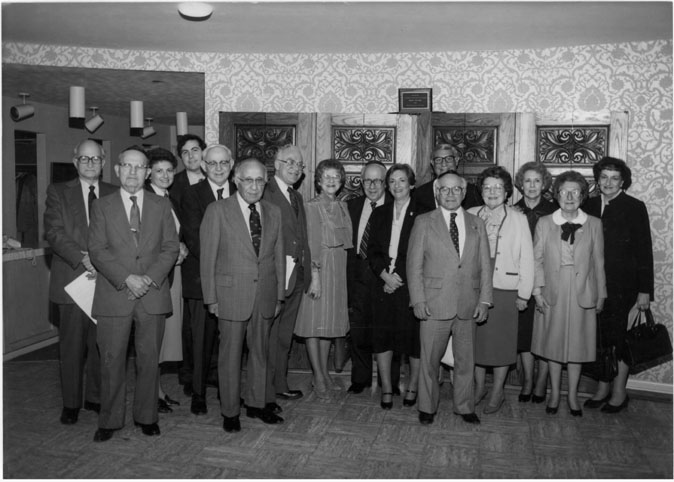 THE SOCIETY AND ITS ARCHIVES
The mission of the Columbus Jewish Historical Society is to collect, preserve, and publish materials on the history of the Jewish people of Columbus and central Ohio; to encourage projects, celebrations, and activities which spread authentic information concerning Columbus and central Ohio Jewish history; to create a Society concerned with the past, present, and future; and to enlighten the membership of the Society, the Jewish community and the general public on the achievements of our people and the growth of Jewish community life from the days of the early settlers.
The Columbus Jewish Historical Society was organized in 1981. For over 30 years, it has maintained its commitment to the central Ohio Jewish community.
CJHS Presidents:
Robert Glick – 1981-1988
Eleanore Yenkin – 1988-1991
Rodney Wasserstrom – 1991-1994
David Derrow – 1994-1998
Robert Shapiro – 1998-2000
B. Lee Skilken – 2000-2004
Skip Yassenoff – 2004-2008
Michael Meckler – 2008-2012
Toby Brief –  2012-2016
Howard Schottenstein – 2016- 2020
Steve Schottenstein – 2020-