Preserving Memory: CJHS at 35
The first exhibit in the Columbus Jewish Historical Society's new exhibit space, the Historical Collection.
Come view 35 years of CJHS's collecting and preserving of 180 years of Jewish history in central Ohio.
Click Here to view The Columbus Dispatch article and video about the opening.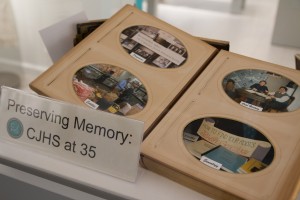 Location: Esther C. Melton Building, 1175 College Avenue
Open thru June 30th, 2016
10am to 3:30pm Monday thru Friday and
the first Sunday of each month 1pm to 4pm.
Date Thru June 30th, 2016
LocationEsther C. Melton Building, 1175 College Avenue
Time10am to 3:30pm Monday thru Friday